80mm Stainless Steel 4-Dial Resettable Discus Padlock
Product Description
Brink's Discus lock features a stainless steel 80mm body and shackle for increased cut resistance. The discus padlock is equipped with a 4-pin tumbler, a single steel bar locking mechanism for pick resistance and a 4-dial combination. The combination lock is easy to use and can be personalized for extra security. The round shielded design minimizes shackle exposure and protects against cutting. With its corrosion and weather resistance, it is perfect for outdoor use. The padlock is ideal for securing various storage lockers, sheds, tool boxes, and doors. As a global leader in security-related products and services, the Brink's name is synonymous with top quality merchandise, 'A Trusted Name in Security since 1859' ™.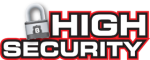 Product Information
Additional Information
| | |
| --- | --- |
| SKU | 173-80051 |
| UPC | 039208222020 |
| Brand | Brinks Padlocks |
| Type | Core |
Warranty & Support
The Hampton.Care team is available Mon–Fri, 7am–4pm PST. Click or tap the Support widget on the bottom left of the screen to get started.
View Product on Hampton.Care
Open a Support Ticket